GREENVILLE MOTEL
2309 South Memorial Drive
Greenville, NC 27834
(252)756-1130
Fax: (252)756-9691

COURTYARD BY MARRIOTT
2225 Stantonsburg Road
Greenville, NC 27834
(252)329-2900

COMFORT INN
3900 South Memorial Drive
Greenville, NC 27834
(252)355-0070
(252)355-3155

BEST WESTERN SUITES OF GREENVILLE
2310 Greenville Boulevard Northeast
Greenville, NC 27858
(252)752-2378

ECONOMY INN OF GREENVILLE
1901 Stantonsburg Rd
Greenville, NC 27834
(252)754-8047
(252)754-8047
economyinn@ureach.com

CITY HOTEL AND BISTRO
203 Greenville Boulevard Southwest
Greenville, NC 27834
(252)355-8300

CAMELOT INN
2828 South Memorial Drive
Greenville, NC 27834
(252)756-1150

HAMPTON INN GREENVILLE
3439 South Memorial Drive
Greenville, NC 27834
(252)355-2521

DAYS INN
810 South Memorial Drive
Greenville, NC 27834
252-752-0214

HILTON GREENVILLE
207 Southwest Greenville Boulevard
Greenville, NC 27834
252-355-5000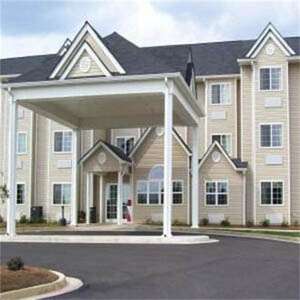 MICROTEL INN & SUITES
450 Moye Boulevard
Greenville, NC 27835
252-758-7282
Fax: 252-758-4003
sales@microtelgreenville.com


This Greenville, NC hotel is conveniently located directly across from Pitt Memorial Hospital and Brody School of Medicine, and two miles from East Carolina University. Whether you're traveling into town to visit ECU, Pitt Memorial Hospital or attending a conference at the Greenville Convention Center, you'll enjoy our upgraded facility which features a daily complimentary Continental Breakfast, 24 hour Fitness Center, Business Center with computer and printer, and 24 hour complimentary Coffee Service. Our location, just 2 miles from Pitt Greenville Airport (PGV) is perfect for those travelers flying into the area. Our top of the line service staff is eager to make the Microtel Inn and Suites your home away from home during your stay in Greenville, NC.