Annual Black Gold Days
Starting date:
Ending date:
Event# 918-322-3505
Event Details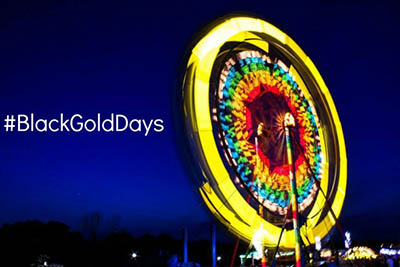 Join the Glenpool Chamber of Commerce for its annual Black Gold Days festival, the largest event of the year for Glenpool residents! Spanning four days, the festival attracts vendors and attendees from all across Oklahoma and surrounding states.

The event will feature a variety of food and craft vendors, live entertainment, frog and turtle races, the Optimist Club Horseshoe Contest, a beer garden and thrilling carnival rides!
Annual Black Gold Days
Address :
Black Gold Park, 141st Street along Highway 75
Glenpool
OK
Phone :
918-322-3505
(Always call and confirm events.)
Web Address :
http://www.glenpoolchamber.org
Festivals