Annual FHSU N.I.R.A. Rodeo
Starting date:
Ending date:
Event# 785-628-4366
Event Details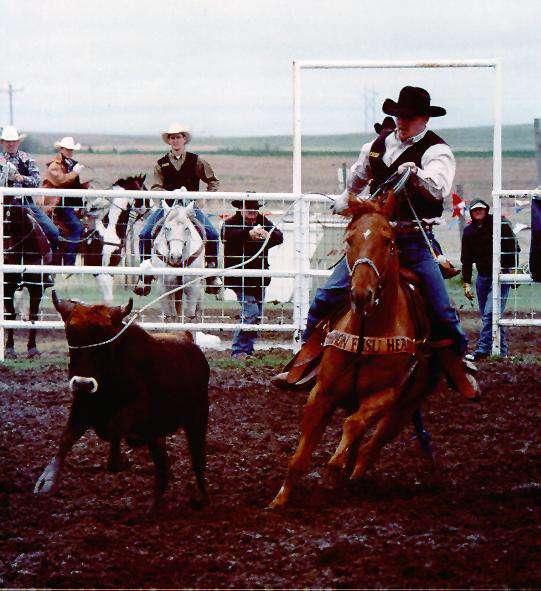 Fort Hays State University NIRA Rodeo. Exciting intercollegiate rodeo action that typically attracts more than 600 entrants from 26 colleges and universities from Kansas, Oklahoma and Missouri. This event is approved by the National Intercollegiate Rodeo Association (NIRA).
Address: FHSU Doug Philip Arena , Hays, Kansas
Ph: 785-628-4366
Email: cbrumford@fhsu.edu or ashleyjerree@gmail.com
Friday – 7 pm
Saturday -1 pm and 7 pm
Sunday – 1 pm

http://www.collegerodeo.com/Rodeos/Event_Schedule.asp#Central%20Plainss.asp?Rodeo=FTHAYS

Events include: bareback riding, saddle bronc riding, bull riding, calf roping, breakaway roping, goat tying, barrel racing, steer wrestling and team roping.

The Sunday performance is the 'championship round' and only the top ten in each event compete. Slack performances are held Fri and Sat mornings. The slack performances do not require a ticket, are less 'formal' and are composed of around 300 contestants that are not competing in one of the three main performances.

Saturday night is the infamous 'Wild Ride.' Five competitors ride saddle broncs dressed up in any costume that they wish to conjure up. Only requirements are that they must have clothes on and no fireworks. Otherwise anything is free game. There have had brides dresses, harley riders, thong clad 'cowboys,' and female impersonators.

Contact Coach Bronc Rumford or Assistant Coach Ross Russell if you have any questions. 785-628-4689

Annual FHSU N.I.R.A. Rodeo
Address :
FHSU Doug Philip Arena, Golf Course Rd.
Hays
KS
Phone :
785-628-4366
(Always call and confirm events.)
Rodeos