category : Carnegie Libraries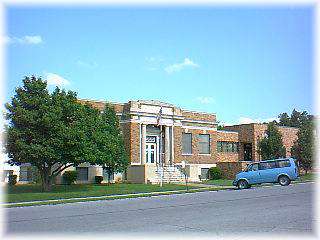 The Carnegie library was built in 1917-18 for $18,000. Half of the money was funded by the Andrew Carnegie Foundation. The Ladies Saturday Club helped raise the remaining contributions.

Address: 202 Jefferson

Come visit us in Aurora, Missouri
On March 1, 1906, the Carnegie Public Library was opened to the public. Through the years, many additions and renovations wer...