category : Fun Centers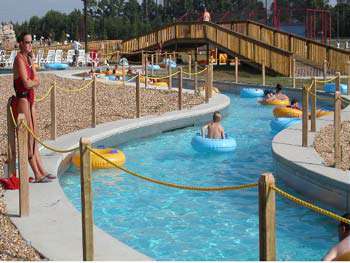 Enjoy this new twelve acre entertainment park for young and old. The park consists of a wave pool, three 45 feet slides, slow river float, splash pool, go karts, batting cages, championship miniature golf, indoor arcade, indoor and outdoor concessions. In addition, indoor showers, party rooms and a gift shop are available. Free parking is available for 450 plus cars.
Admission:
Prices Vary by activity. See website.
Hours:
Dry Parks: Saturday: 10 am - 6 pm; Sunday: 1 pm - 6 pm. Water Park: Closes for Winter.
Address:
2801 Cheshire Blvd
Phone:
573-776-7622
Our Email:
info@blufffalls.com
Our Website:
www.blufffalls.com
Handicapped Accessible.
Come visit us in Poplar Bluff, Missouri