category : Arts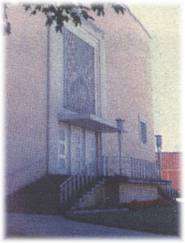 Attracting nationally-acclaimed performers to the area, the Bowlus Fine Arts Center also houses a fine arts education center. The Bowlus provides display areas for local and visiting artists, while maintaining a permanent collection of distinctive paintings. For more information and schedules, contact the Bowlus Fine Arts Center.
Address:
205 East Madison
Phone:
620-365-4765
Fax:
620-365-4767
Our Email:
mary.bowlus@iolaks.com
The auditorium, classrooms and restrooms are handicapped accessible. Assistive listening devices and large print programs are available.
Come visit us in Iola, Kansas
Travel Advertising