Central Kansas Free Fair - 2016
Starting date:
Ending date:
Event# 785-263-4570
Event Details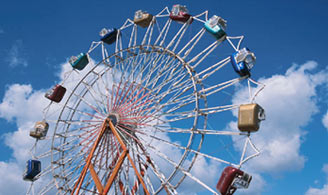 The Central Kansas Free Fair is one of the largest in Kansas with a week of Carnival Fun! 3 Nights of Derby Fun! 4 Nights of Rodeo Action! Live Entertainment, Parade, and more! Vendors & Exhibits, Free Stage Entertainment, Youth Pedal Power Pull, Arm Wrestling Tournament, Fair Exhibits, Contests
& Judging, Rodeo Dance, Cowboy Church Service and so much more fun!
Central Kansas Free Fair - 2016
Address :
Sterl Hall, County Fairgrounds, 619 N Rogers
Abilene
KS
Phone :
785-263-4570
(Always call and confirm events.)
Web Address :
http://www.ckff.net
Additional Notes :
County Fairs