Chisholm Trail Day Festival - 2016
Starting date:
Ending date:
Event# 785-263-2681
Event Details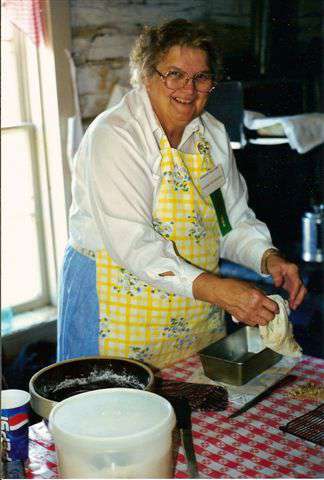 It's time to saddle up and head to the Annual Chisholm Trail Day Festival, on Saturday at the Heritage Center Museum, 412 S. Campbell in Abilene, Kansas from 9 am to 4 pm. The admission is $6 per adults and children 12 and under is $2.

There will be lots of fun and activities for the whole family. There will be live entertainment on the main stage featuring Classic Heart playing great music of the 50's and 60's, Dave "Zerf" Zerfas singing Kansas Ballads and more. Zerf plays Kansas Ballads and Old Cowboy songs. There will be great music and entertainment all day long.

Registration begins at 8:00 am. There will be tractor games at 11:00 am and the Parade of Power will begin at 1:00 pm. Also there will be an antique tractor pull beginning at 2:00 pm.

There will also be a pedal tractor pull for kids four to twelve years of age. Registration will begin at 8 am and the pull will begin at 10:00 am. This activity will be free of charge.
Come and learn how the old crafts were done. There will be demonstrations on blacksmithing, chair caning, bread baking, molasses boiling, pioneer cooking, lumber sawing and much more.
Inside the Heritage Center make sure you visit the Mud Creek Quilters demonstrating the art of quilting. As a fund raiser the Dickinson County Historical Society will be giving away a beautiful hand quilted quilt at 3:30 pm. For a donation of $1.00 you will receive a chance on the drawing or for donating $5 you will receive 6 chances for the drawing.

For $1.00 the kids of all ages will enjoy riding on the 1901 C.W. Parker Carousel powered by the original steam engine. This carousel is a National Historic Landmark, a National Historic Carousel and was recently voted as one of top 8 Wonders of Kansas Customs. It is truly a national treasure and everyone needs to take a ride on it.

If you like trains come and ride the rails as the Abilene & Smoky Valley Railroad powers up their 1919 Santa Fe 4-6-2 "Pacific" #3415 Steam Locomotive. Relive the days of the steam powered trains. The train will run from 10 am to 3 pm on the hour.

During the day visit Old Abilene Town and watch Wild Bill Hickok tame the streets of Abilene in 1871. On Sunday from 2 pm to 4 pm Bill Burrows will hold a "Cowboy Jam Session" at the Alamo Saloon.

There will be children activities as well as arts and crafts booths, folk craft demonstrations and the Farmers Market. Kasey the Clown will also be roaming the grounds during the day.
Don't miss out on the fun and the excitement at the 36th Annual Chisholm Trail Day Festival. For more information call 785-263-2681 or check out the website www.heritagecenterdk.com or see us on Facebook at Dickinson County Heritage Center.
Chisholm Trail Day Festival - 2016
Address :
Heritage Center, 412 S Campbell
Abilene
KS
Phone :
785-263-2681
(Always call and confirm events.)
Web Address :
http://www.heritagecenterdk.com
Admission Fee :
$6/person. $2/person (Ages 12 and Under)
Festivals
Attractions and Upcoming Events
Things to do near Abilene, KS