Beloit, Kansas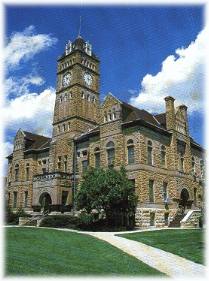 Beloit, county seat of Mitchell County, is located in the Solomon River Valley in the north central area of Kansas. It is also in the center of the Smoky Hills in the land of the Kansas Post Rock. It is located on U.S. Highways 24 & 14, and K- 9. Beloit is 50 minutes from Interstate 70 and 30 minutes from U.S. Highway 81. It is 3 1/2 hours from the Rocky Mountains. Beloit is located 15 minutes from Waconda Lake and Glen Elder State Park. This area provides excellent fishing, hunting, camping and nature study. The whole area provides for the needs of an abundance of birds and wildlife including bald eagles, herons, cranes, deer, prairie dogs, bobcat, quail, pheasant, prairie chickens, waterfowl, etc.

The state's central location, productive workforce, excellent educational system, equitable tax structure, abundant energy resources with competitive rates as well as incentives to business such as tax relief and training assistance make Kansas an ideal location.


---
Attractions near Beloit, Kansas
Ferguson Nature Study is maintained and managed by Jack Kriss, long-time resident of Thomas County. This nature study area mu...
The Roe Collection, a historical record of Black Americans, is on display year-round on the ground floor of Donnelly. It incl...
The Serpent Intaglio was dug by the Indians sometime around 1200-1300 A.D., and is approximately 160 ft. long and varies in w...
---
Beloit Kansas Related Videos
DJI Phantom flight over Campbell street in Beloit, Ks. Go Cats!
Cliff jumping south of Beloit.
Hope the weather is as nice this year as last year!
Cruising Mill Street was always a favorite passtime for high schoolers in Beloit, Kansas. For Homecoming weekend, they brought the tradition back as 100+ veh...
Smoky Hills Public Television's Scoreboard Show Kansas High School Cross Country at Beloit, Kansas. Featuring Runners from Beloit, Pike Valley (Scandia), Min...
5/29/2008 Beloit Kansas Tornado Footage from a massive supercell thunderstorm near the town of Beloit Kansas. Footage shows great storm structure and footage...