Beloit, Kansas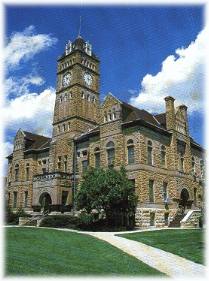 Beloit, county seat of Mitchell County, is located in the Solomon River Valley in the north central area of Kansas. It is also in the center of the Smoky Hills in the land of the Kansas Post Rock. It is located on U.S. Highways 24 & 14, and K- 9. Beloit is 50 minutes from Interstate 70 and 30 minutes from U.S. Highway 81. It is 3 1/2 hours from the Rocky Mountains. Beloit is located 15 minutes from Waconda Lake and Glen Elder State Park. This area provides excellent fishing, hunting, camping and nature study. The whole area provides for the needs of an abundance of birds and wildlife including bald eagles, herons, cranes, deer, prairie dogs, bobcat, quail, pheasant, prairie chickens, waterfowl, etc.

The state's central location, productive workforce, excellent educational system, equitable tax structure, abundant energy resources with competitive rates as well as incentives to business such as tax relief and training assistance make Kansas an ideal location.


---
Attractions near Beloit, Kansas
46 acres, boating, boat ramps, picnic areas, basic camping, fishing piers, nature trails ...
When Onaga was but a year old, the Congregationalists started a church building. The church actually started in Vienna. servi...
Easily becoming a select weekend attraction for camping enthusiasts, the 416-acre tract provides a well-developed camper park...
While you are in Sylvia, stop by the Marshall House Museum and view some of our area history....
---
Beloit Kansas Related Videos
Hope the weather is as nice this year as last year!
DJI Phantom flight over Campbell street in Beloit, Ks. Go Cats!
This video was uploaded from an Android phone.
Cliff jumping south of Beloit.
5/29/2008 Beloit Kansas Tornado Footage from a massive supercell thunderstorm near the town of Beloit Kansas. Footage shows great storm structure and footage...
this is a video recording of mike hill running his demo car in beloit kansas i have more videos i will upload latter.sorry for no sound.