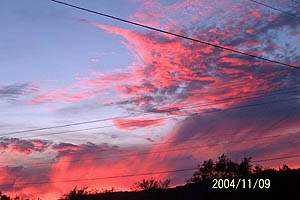 Sardis Motel

P.O. Box 460
Hwy. 271 N. Clayton
Clayton OK 74536
Ph: 918-569-4665
sardismotel@msn.com
Additional Information
Welcome To Beautiful Clayton OK., Located in Scenic S.E. Oklahoma..Gateway to The "Kiamichi" Mountains, On the road to Talimena Drive, With one of the most spectacular views in the mid-west.......
Just minutes away from Sardis Lake, 1400 acres of Boating, swimming, camping, fishing and hiking fun. and beautiful Clayton Lake State Park just a short distance south. Or visit the historic Choctaw Nation Museum, Located in the middle of the Choctah Nations sacred lands, where every Labor day they hold the "Choctaw Labor Day festival"
Whether Business or Pleasure...Let the "Sardis Motel" be your visiting Headquarters
Hours of Operation
Open All Year Office hours 10A.M.-10P.M.
Additional Directions
When traveling South from McAlester, Get on Hwy 1 or 2, Hwy 2 turns into 271 just N. of Clayton..
When going North from Antlers, take either Hwy 2 or Hwy 271..35 miles to Clayton, Drive thru town, Sardis Motel is on your right, next to the car-wash.