Emporia, Kansas
category : Zoos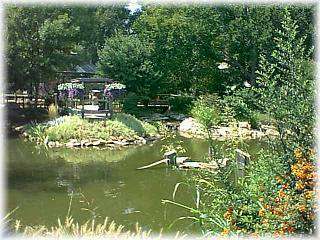 The Emporia Zoo houses nearly 400 specimens including vultures and buffalo. One of the country's smallest accredited zoos is home to a variety of birds, mammals, and reptiles. The zoo also features exceptional botanical displays and spectacular holiday lights.

Admission: Free Admission
Hours: Open daily 10am-4:30pm.
Open until 8pm on Wednesdays and Sundays in the summer.
Closed Thanksgiving, Christmas, and New Years.
Address: S. Commercial and Soden's Rd.
Phone: 620-342-6558

Come visit us in Emporia, Kansas
---
More Zoos near Emporia, Kansas
Along with being home to many animals, a Historic Park, located in the zoo, brings special beauty in every season that is an ...
---
Emporia Zoo Related Videos
Boxturtles and prairie dogs at Emporia Zoo, Emporia KS.
Guy named Eric dressed in a Budlight box with duct tape suspenders. Gotta love Kansas.
This is a brief overview of some arts and entertainment options in Emporia, Kansas. This video was made as a part of the 22nd class of Emporia Leadership.
Cruise Night at Emporia State University. A nice car show on campus August 23rd, 2014.
Just a video showing how the flooding is currently looking (though we had rain that night, so it may be worse now). Sorry the video is so shaky, it's really ...
A video about Emporia, Kansas, by Marvin M. Tajchman.