category : Civic Centers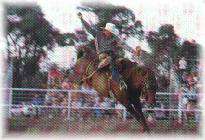 The Expo Complex is the ideal location for a variety of events.
The Expo complex consists of nearly 100,000 square feet of indoor space in three buildings and over 900,000 square feet of outside paved exhibit space. There are also electrical services available to all outside spaces.
In addition to exhibit space, the area has a professional outdoor rodeo arena, drag strip, motocross course, dump station, loading docks, picnic areas and amphitheater.
This facility is home of the 3i Show (even number years) which is one of the largest farm shows with over 600 exhibitors displaying implements, industry and/or irrigation equipment.
Consider the Great Bend Expo facility for upcoming training sessions, product seminars, schools, trade shows, livestock exhibitions, etc.

Address: Located near the Great Bend Municipal Airport
Phone: 620-792-2401

Come visit us in Great Bend, Kansas
Oberlin's state of the art civic center, plays a large part in the town's entertainment scene with plays, conventions, trade ...