category : Natural Attractions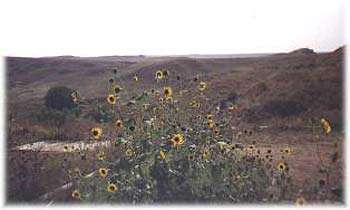 St. Jacob's Well was a welcome spot in this arid area for early explorers and settlers as well as for drovers who used the watering hole for cattle during the long cattle drives heading for Dodge City. A stone pillar marks the highest point, affording travelers a point of reference for St. Jacob's Well which is located in the Little Basin, a sinkhole with a diameter of 280 yds. This basin has never been known to go dry.
Legend was that it was bottomless and that blind fish inhabited it in an underground stream, which could carry away anything that fell into it. It has since been determined that it is actually a spring, much like several found in this area of the Red Hills. The Well sits 35 feet below the rim and is actually 60 feet deep.

Address: 15 miles south of Minneola on Highway 283

Come visit us in Minneola, Kansas