category : Golf Courses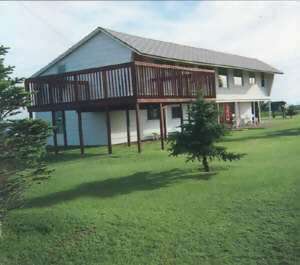 Napoleon Country Club is located 1 mile NE of Napoleon and offers a 9-hole grass green golf course. The grounds are maintained by local grounds keepers and volunteers who take pride in the upkeep and appearance of the golf course.
The green fees are $10 for 9 holes and an additional $7 for each additional 9. Cart rentals are available at $10 for 9 holes and $7 for each additional round. In addition, annual dues vary from $50 to $200.
Golfing is a popular activity during class reunions and family reunions. The comments from out-of-town visitors have been that the course is very well maintained and displays a sense of community pride. The green fees and rental fees are very reasonably priced, and the citizens of the community are very polite.
Address:
Hwy 34
Phone:
701-754-2903
58561
Come visit us in Napoleon, North Dakota
Travel Advertising