category : Cabins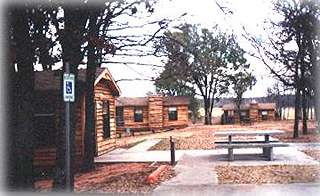 There are 8 one room lake huts offering a view of the lake and a cross between primitive and semi-modern camping conditions. Located in the Little Axe camping area, there are 3 comfort stations, swimming beach, boat ramps, floating docks and hiking trails available.

Admission: Park Permit Required
Hours: Open Year Round
Address: 13 miles E of Norman on SH-9
Phone: 405-360-3572
Fax: 405-366-8150
Our Email: thunderbird@onenet.net

Come visit us in , Oklahoma
Twin Bridges State Park offers 5 lake huts, one-room structures with electricity, ceiling fans, heat and screened windows. Ou...