category : Famous Homes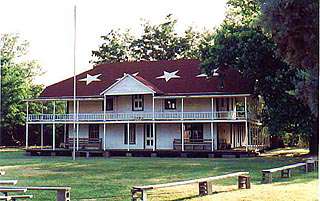 Comanche Chief Quanah Parker had stars painted on the roof of his home to mimic those on the uniforms of the U.S. military officers. The home is listed on the
National Register of Historic Places.

Admission: FREE
Hours: By Appt
Address: SH-115 & US-62
Phone: 580-429-3238

Come visit us in Cache, Oklahoma
Eagle Park, now a Ghost Town, was once a very popular amusement park back before we had the great theme parks of today. Here you could go horseback riding, skating, ride carnival rides, have...