category : Historic Churches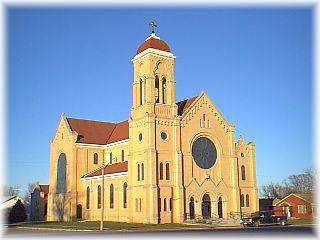 St. Anthony's Church, listed on the National Register of Historic Places, was constructed in 1919 in the Romanesque style. The church was built during a time when first generation immigrants felt the need to show their prosperity, and give thanks for their good fortune by building grand religious institutions.

Address: 6th and Main

Come visit us in Cedar Rapids, Nebraska
Church,Liturgy,Mass,Coptic,St Anthony,Orthodox,Sunday Liturgy,Praise,Youth,Christianity (Religion),Pastor,Ministries,Lord,Holy,Gospel,Community,Fellowship,Un...