category : Hunting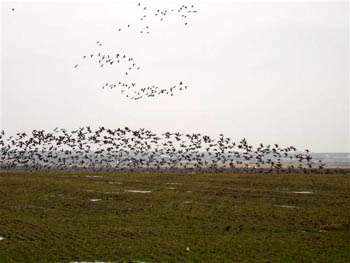 Public hunting areas are limited in Kansas, so demand is high. less than 1% of land in Kansas is public land. Management continually seeks to enhance quality.
Big Game: Deer populations cycle with habitat and hunter harvest. Most deer are whitetails with a few mule deer in the area. Turkey numbers are currently low due to habitat loss caused by flooding.
Upland Game: Pheasant populations fluctuate yearly with the most hunting pressure during the season opener. Diverse habitats - grass, crops, weeds - produce the best results. Quail numbers are generally fair. In some areas vegetation is heavy and can be difficult to walk through.
Special Hunts: A special pheasant hunt is offered in mid-December through the end of the season in the State Park. For more details about special hunts, contact the Glen Elder Office.
Migratory Birds: Doves are plentiful until cold weather moves in. Sunflower fields are the best hunting. Geese and ducks use the area during migration, depending upon habitat conditions. Most goose hunting occurs when the geese leave the area to feed. Duck numbers usually peak in December.
Refuges: From Oct. 1 to Mar. 1, 1,200 acres are closed to all activities. The refuge's purpose is to hold more waterfowl in the area for recreational activities.
Address:
11 miles west of Beloit on Hwy 24
Phone:
785-545-3345
Our Email:
GlenElderSP@wp.state.ks.us
Come visit us in , Kansas
Travel Advertising