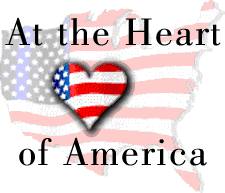 Smith County
is centrally located in the contiguous 48 states. The county was named after Major James Nelson Smith, a gallant Union officer who died as he led his men in a desperated battle of the Little Blue, which was fought neat Kansas City on October 21, 1864.
At the time of the settlement of
Smith County
there was a chain of "land boomers"along the Soloman River who were steering emigrants to the southern part of
Smith County
; they were claiming the northern part of the county was too rough to get into with teams and wagons and that the water supply was inadequate. Word got to the Smith Center townsite and from then on the emigrants were intercepted and routed north.
The great snow of April 13, 1873 was the most severe that ever swept the country. It lasted three days. No one ventured out. People were holed up in dug outs which were buried under huge drifts. Much livestock smothered.
The three day grasshopper invasion on July 23, 1874, was disatrous, with them eating everything green. The story is told that the hoppers ate onion tops then went below the ground and ate the onions. Even pastures were eaten to the ground.
Explore Smith County
Explore Smith County