Popular Attractions in Wake County
Raleigh Rose Garden
Raleigh, NC | Category: Gardens
A historic garden nestled in a residential neighborhood near NC State University. It features 1,200 roses of 60 different varieties blooming from late May until autumn. Seasonal flowers include bulbs, annuals, trees and shrubs. Administered by Raleigh Parks and Recreation Dept.
Raleigh Rose Garden
Lakes in Wake County
Jordan Lake
Region : Piedmont Region, NC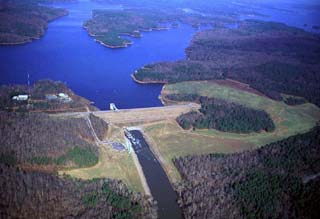 Jordan Lake with 13,900 acres and 200 miles of shoreline is located within a 45-minute drive from Raleigh and Durham. Boat launching, picnicking, swimming beaches, campgrounds, fishing, and public marina facilities are available for public use.
Jordan Lake