Popular Attractions in Wake County
Capital City BMX
Raleigh, NC | Category: Other Attractions
The BMX Track races are open to the public and races are organized according to age groups and skills levels, enabling everyone to compete fairly. Raleigh's BMX program is sanctioned by the American Bicycle Association.
Lakes in Wake County
Jordan Lake
Region : Piedmont Region, NC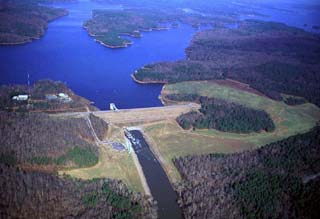 Jordan Lake with 13,900 acres and 200 miles of shoreline is located within a 45-minute drive from Raleigh and Durham. Boat launching, picnicking, swimming beaches, campgrounds, fishing, and public marina facilities are available for public use.
Jordan Lake