Popular Attractions in Wake County
Walnut Creek Amphitheatre
Raleigh, NC | Category: Theatres
Walnut Creek is a state-of-art outdoor venue featuring world-renowned musical talent during the summer months. The 20,000- capacity amphitheatre is open April through October with an average of 40 concerts a season.
Lakes in Wake County
Jordan Lake
Region : Piedmont Region, NC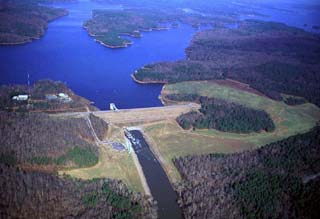 Jordan Lake with 13,900 acres and 200 miles of shoreline is located within a 45-minute drive from Raleigh and Durham. Boat launching, picnicking, swimming beaches, campgrounds, fishing, and public marina facilities are available for public use.
Jordan Lake