Popular Attractions in Wake County
Adventure Landing
Raleigh, NC | Category: Other Attractions
Adventure Landing offers three mini-golf course(318 hole), batting cages(baseball/softball), go-karts, a gameroom and concession bar.
Lakes in Wake County
Jordan Lake
Region : Piedmont Region, NC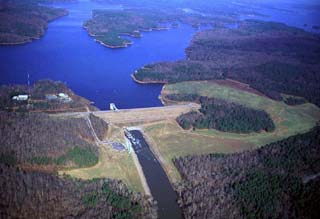 Jordan Lake with 13,900 acres and 200 miles of shoreline is located within a 45-minute drive from Raleigh and Durham. Boat launching, picnicking, swimming beaches, campgrounds, fishing, and public marina facilities are available for public use.
Jordan Lake