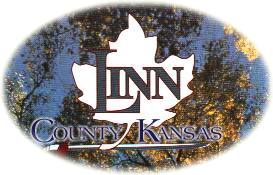 Head for Linn county, Kansas. Where beauty and history come together. From bird watching to bull riding, historical sites to arts and crafts, outdoor adventures to bluegrass pickers, it's right here in
Linn County
.
Linn County
has played an important part in Kansas history from territorial days to the present. Lead mining came to the county as early as the 1830s. The old military road connecting Fort Leavenworth and Fort Scott was built through
Linn County
in the 1840s. This road would bring settles to the area during the turbulent Territorial period in Kansas. Linn county had more than its share of border conflict and was visited by such famous people as the abolitionist John Brown. The military road also brought a Confederate Army contingent to the largest Civil War battle fought in Kansas. In more recent times, coal mining played a role in meeting our country's energy needs. Linn county continues this role today as home to one of Kansas' major power plants.
Cities in Linn County
Popular Attractions in Linn County
Linn County Museum & Geneological Library
Pleasanton, KS | Category: Museums

Sponsored by the Linn County Historical Society, the museum has one of the best genealogy libraries in the region. Displays relate a wide range of county history, including the Mine Creek Battle, lead mining in Kansas, and an old country store exhibit. Learn about Indians who inhabited this area;
Linn County Museum & Geneological Library
Lakes in Linn County
La Cygne Lake
Region : Little Ozarks, KS

2,600 acres Maximum Depth: 40 feet Normal Lake Level: 841 msl La Cygne lake has 2,600 surface acres of water. It is a power plant lake and freezing completely over is rare. Typically there is open water throughout the year.
La Cygne Lake