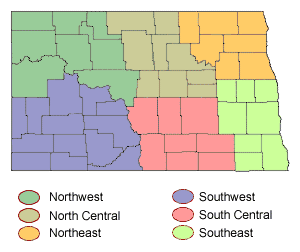 Welcome to North Dakota!
Pick up the trail of America's greatest legends in North Dakota, and you'll find yourself in a legendary adventure of your own. Lewis and Clark, Sakakawea, George Custer, Sitting Bull and Theodore Roosevelt lived out larger-than-life adventures here. Whether you follow in their footsteps and rediscover the past or blaze your own trail and discover what makes North Dakota legendary today, you'll find wide-open spaces and wide-open fun!
Popular Attractions in North Dakota
Bagg Bonanza Farm
Mooreton, ND | Category: Landmarks
One of the last remaining bonanza farms in the U.S. The centerpiece of the 15-acre farm is a fully restored 21-bedroom main house.
National Historical Landmark
Bagg Bonanza Farm
Lakes in North Dakota
Jamestown Reservoir
Region : South Central, ND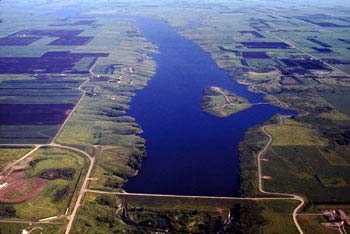 Jamestown Dam and Reservoir are features of the PSMBP - Jamestown Dam. Located in central North Dakota the reservoir provides flood protection to areas downstream. The reservoir covers 2,095 surface acres and has 45
Jamestown Reservoir