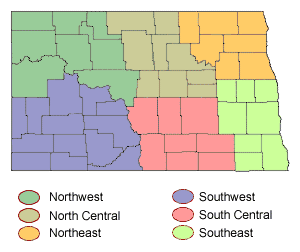 Welcome to North Dakota!
Pick up the trail of America's greatest legends in North Dakota, and you'll find yourself in a legendary adventure of your own. Lewis and Clark, Sakakawea, George Custer, Sitting Bull and Theodore Roosevelt lived out larger-than-life adventures here. Whether you follow in their footsteps and rediscover the past or blaze your own trail and discover what makes North Dakota legendary today, you'll find wide-open spaces and wide-open fun!
Lakes in North Dakota
Pipestem Lake
Region : South Central, ND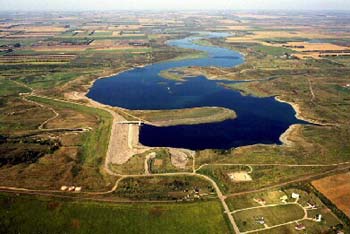 Located within the Prairie Pothole Region of ND on Pipestem Creek, this 840-acre lake offers year-round recreational opportunities including birdwatching, boating, fishing, and hunting. Pipestem Lake is 5.5 miles long and has a maximum depth of 30 feet.
Pipestem Lake