category : Museums

The Gene Autry Museum is centered around the legendary cowboy and movie star, Gene Autry. The museum is located in the old Gene Autry School building which was aquired from the Springer and Dickson school districts on a lease agreement. To reach the museum, just travel east of Ardmore on state highway 199 to the Ardmore city limits and turn north on Gene Autry Road. The museum is about 12 miles northeast of Ardmore.

There is no fee to visit the museum, which is a "Tribute to the Singing Cowboy" on the B Western Movies, especially Gene Autry. The museum houses an outstanding collection of memorabilia from Gene Autry, Roy Rogers, Rex Allen, Tex Ritter, Jimmy Wakely, Eddie Dean, and many others who appeared in the much-loved musical Western movies of the 1930s and '40s.

The museum is not funded by grants, only contributions by those persons wishing to preserve the memories of the early western movies for their children and grandchildren.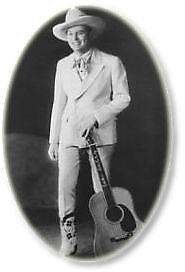 Gene Autry
Gene Autry, billed as "America's Favorite Cowboy", was born September 29, 1907, on a small farm in Tioga, Texas. His ancestry was Scottish and Irish. He father Delbert Autry, was a tenant at the time of Gene's birth.
Gene was in infancy when the family moved to Achille, Oklahoma, and later moved to Ravia, Oklahoma which is located about 20 miles east of the present town of Gene Autry, Oklahoma. At age 16, he went to work as a baggage hauler at the depot. In return for his services, he received instruction in telegraphy form the station master, Mr. Arthur Mayberry. Then as a vacation relief telegrapher on the Frisco Railroad, Gene filled in for regular operators from St. Louis to Southern Oklahoma.
Late one night in Chelsea, Oklahoma, with few messages to handle, he was singing to his own strumming on a guitar, when Will Rogers, the cowboy philosopher, came into his office to dispatch his daily syndicated newspaper column of humorous comment and was impressed by the singing.
Thus encouraged, Autry soon got a railroad pass and went to New York with the idea of making a phonograph record. There he was advised to go back home and get some radio experience. A short time later, he got a spot on KVOO, Tulsa, as "Oklahoma's Yodeling Cowboy".
After a year, he returned to New York and recorded "That Silver Haired Daddy of Mine". The threads began to draw together. The movie industry in Hollywood was blooming with sound and the demand was to make a musical western with a singing cowboy. Autry became very popular after his initial appearance with Ken Maynard in "Old Santa Fe".
A claim is made for Autry's movies that each was seen by an average of 40 million persons who attended 10,000 theaters in the United States and Canada. Gene Autry, mounted on his famous horse Champion, rode through 93 movies and a similar number of half-hour television adventures.
Gene Autry is an American success story, going from a humble beginning to give an entire nation a chance to enjoy his music and movies. Gene personified all that was good and gave kids an image to live up to in a time when things were a little easier and less complicated.
It was in the early '40s that Gene Autry purchased 1,200 acres on the west side of town and established his Flying A Rodeo and Ranch.
In 1941 the town of Berywn, Oklahoma changed it's name to Gene Autry, Oklahoma, in tribute to Autry. It was Sunday, November 16, 1941 and Governor Leon Phillips, Gene Autry, and over 35,000 people came to Berywn to see the singing cowboy and take part in the name change. Cecil Crosby, an area resident and Deputy Sheriff of Carter County, is credited with the idea for the name change from Berywn to Gene Autry, Oklahoma.
Some of the over 625 songs Gene Autry recorded, in which around 200 of them Gene Autry is credited with writing himself, are:
That Silver-Haired Daddy of Mine
Tumbling Tumbleweeds
Rudolph the Red-nosed Reindeer
Peter Cottontail

Admission: FREE ADMISSION
Hours: Monday through Saturday, 10am to 4pm
Closed Sunday, and the week between Christmas and New Year's Day each year.
Address: 47 Prairie Rd.
Phone: 580-294-3047
Our Email: texschutz@aol.com
Our Website:www.geneautryokmuseum.com
To reach the museum, just travel east of Ardmore on state highway 199 to the Ardmore city limits and turn north on Gene Autry Road. The museum is about 12 miles northeast of Ardmore. The annual Gene Autry Film and Music Festival is held the last weekend in September.
Gene Autry, Oklahoma Museum of Local History
P.O. Box 67
Gene Autry, OK 73436
Come visit us in Gene Autry, Oklahoma