category : National Register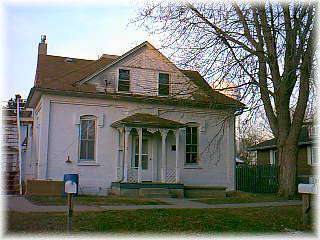 The Meisch House is a well preserved and notably elaborate example of one of Nebraska's most common house
types: the one-story "square" or "cubic" house. Listed on the National Register of Historic Places, the house was constructed in 1888, only a year after South Sioux
City was incorporated, and it remains the best example of an early brick house in town.
Very little is known about
builder Peter Meisch except that he owned a brick yard. Local legend holds that Meisch set up a kiln directly
west of the site and fired the bricks to construct the house.

Address: 213 17th Street

Come visit us in South Sioux City, Nebraska