Anderson, Missouri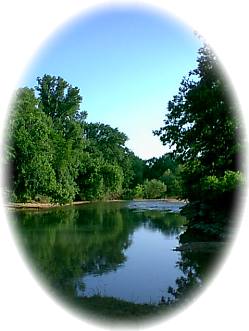 You can't go wrong if you choose Anderson as the location to spend the rest of your life. One of the most progressive cities in McDonald County and once the center of strawberry growing in southwest Missouri, the city leaders now have their eyes on industrial growth. Its first settlement was in 1886 when the town founder, Robert Anderson, established a post office and a general store. The post office is still there, but the city has grown much beyond the general store.
The only industrial park in the county is located in Anderson, which also has formed an economic development committee to look at future planning and zoning.
Over 90 businesses offer a wide variety of services, to include banking, general retail, hardware, floral shops, feed and agriculture supplies, a theatre and other retail outlets.
The city's fate, like that of so many early settlements, was decided by the railroad. In 1892, the roadbed was extended south from Goodman on the Newton County border to Anderson, then on to Noel and Sulphur Springs, Arkansas. The city grew rapidly from that point and became an agricultural trade center for the county.
Located on U.S. Highways 71 and 59, Anderson is home to a Missouri Army National Guard unit.
Residents from the area enjoy fishing and swimming in Indian Creek, which runs through the town.