category : Tours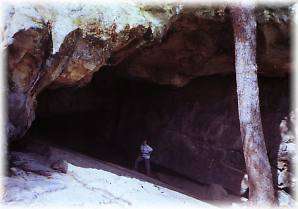 Ride the Trails and explore the caves made famous by notorious outlaws such as Belle Starr, Cole Younger, and the James Brothers, located in the beautiful Robbers Cave State Park in Wilburton, Oklahoma.

Be entertained by story-tellers representing cultures from long-ago. Re-live battles fought at a frontier military post. Experience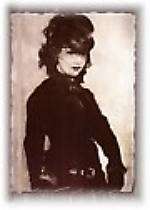 "night fishing", a sport with local flavor. Explore pre-historic Indian mounds with evidence of 850 A.D. to 1450 A.D. culture and enjoy Roger's and Hammerstein's musical-- Oklahoma! Enjoy a canoe ride down the Illinois River and even a lesson in repelling and rock climbing.
After a day of activities, Retreat To Comfort! The beautiful new Belle Starr Lodge, nestled in the secluded San Bois mountains, offers the luxury your accustomed to, but adds a breath-taking view unlike any you've ever seen!
Bring A Hearty Appetite! Mouth-watering cuisine awaits you! Enjoy breakfast on your personal patio, delivered to your door each morning. Lunch promises a variety of surprises including picnics and cookouts. Top off each evening with a great dinner; from "quaint and cozy" to some of the most famous restaurants in Oklahoma.

Our Website:www.bellestarrtours.com

Come visit us in Wilburton, Oklahoma