Canton, Oklahoma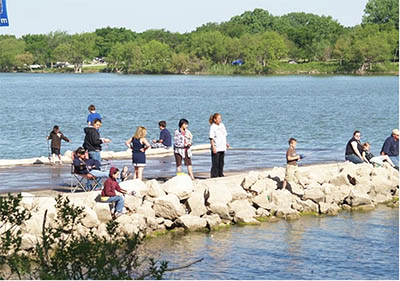 Canton is situated south of the North Canadian River in northwestern Blaine County, and derived its name from Cantonment, a nearby military post that was established in 1879. Canton sprang up overnight when the Kansas City, Mexico and Orient Railway crossed the river in 1905. Early-day Canton had a grocery store, a lumberyard, two livery stables, and three saloons. By 1911 a blacksmith shop, a grain elevator, cotton gins, and hardware stores served the surrounding area, where wheat, cotton, corn, broomcorn, and sorghum were grown. The city park provided a place for baseball games and band concerts.
In October 1923 the North Canadian River overflowed in one of the worst floods that Canton had experienced. Although the U.S. Army Corps of Engineers started work on the Canton dam prior to World War II in 1938, it was not completed until after the war in 1948. In the late 1960s the Canton Chamber of Commerce inaugurated the Walleye Rodeo, a fishing derby that established Canton Lake's claim as "the Walleye Capital of Oklahoma."
The Canton Chamber of Commerce is a collective group of individuals and businesses who are committed to the town of Canton. Their goal is to make the community a better place to work, live and play. All Canton citizens reap the benefits when people are able to come together as a community for civic and economic development.