category : Recreation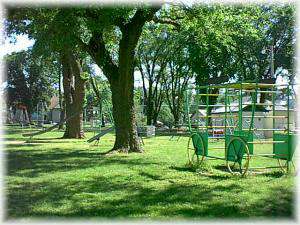 Central Park at the west end of Spring Avenue, is two blocks square, and contains facilities often used by citizens and visitors in the community.

At the end of the 19th century, the park came to life centered around the historic springs for which the town was named. The park has a unique spring house with a flowing stream of water.

The band shell was the site for many years for weekly summer concerts by the city bank. It is still used frequently for music and other entertainment in the park, including the annual Fall Fest.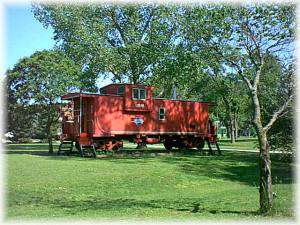 There is a serving stand, playground equipment, a Scout hut, a Union Pacific caboose, a swimming pool and tennis courts.
Come visit us in Conway Springs, Kansas