category : Birdwatching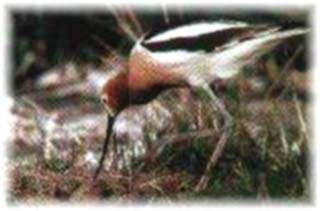 Because Cheyenne Bottoms is such a diverse, large and unique marsh, birdwatching is one of the more popular activities on the area. Waterfowl can be seen throughout the year. During migration, numbers can climb to 250,000 ducks and geese. The SPRING and FALL migration periods offer the best opportunity to view large numbers of different species in this one location.

In spring, waterfowl and sandhill cranes an begin arriving as early as February. Wading birds, such as herons an egrets, begin arriving in March and April. Most shorebirds arrive in late April and early May. By late May, the birds that are still present on the area will tend to remain and nest.

The southward migration in fall can be a rewarding and challenging time for the birdwatcher. Most of the birds moving through the area during this time of year have replaced their breeding plumage with a set of feathers that lack much of the color they had just a few months earlier. This can make identification difficult, especially when looking at shorebirds.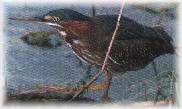 The fall shorebird migration can begin as early as July and extend will into September and October. Because of this, the bird numbers are not as impressive as the spring movement since the birds do not achieve as great a number at any one time. The peak period for duck viewing in the fall occurs early to mid-October. Most wading birds remain on the area until the marsh freezes. This is especially true for the great blue heron. Whooping cranes, which migrate from Texas to Northern Canada and back, are most apt to stop at Cheyenne Bottoms in late October into early November. Bald eagles winter on the area and are present from as early as November to as late as March. A checklist of birds found on the area and the seasons they are present is available at the area office and the information signs at the main entrances.

Address: 56 NE 40 Road
Phone: 620-793-3066

Come visit us in , Kansas