category : Indian Heritage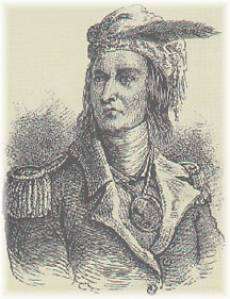 The town of Tecumseh, Nebraska was named after the great Shawnee (Shawenese) Indian Chief Tecumseh born in 1768. At the moment of his birth a comet flashed low across the sky. His father, who was a respected Shawnee warrior named Puckesinwa, named his son "Tecumseh" or "Panther crossing the Sky."
The following links provide interesting and ad-free information if you would like to delve deeper into Chief Tecumseh's life. The first link is a one page document with a couple of his notable teachings; the second source is much more extensive for those of you more into researching his life.
http://www.tvdsb.on.ca/tecumseh/man/
http://www.wfu.edu/Academic-departments/History/newnation/tecumseh/tecumseh.htm
Come visit us in Tecumseh, Nebraska