Colo, Iowa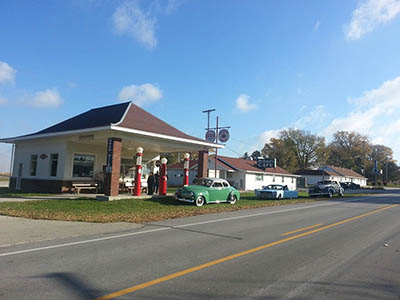 Colo, Iowa is a small, family-style community of under 1,000 in population situated in the Ames Metropolitan area. It is a clean community lined with beautiful old trees which welcomes visitors and residents alike as they come into this family town.
Speaking of coming into town, you won't miss the Reed/Niland Corner; you'll be taken back in time where this corner was the "one stop" destination of many travelers during the 1940s. As you walk along the pathways, you will learn its history and view the actual motel facilities and gas station with its artifacts.
Relax and fish at Hickory Grove Park or stay longer at the campground and swimming area. Like to golf? Twin Anchors Golf Course offers a challenging 9 hole public course with luscious green fairways and manicured greens. Once a year in July, the whole town and all the neighbors get together downtown for the Crossroads Festival with music, parade, food, games and down home fun.