category : Historic Theatres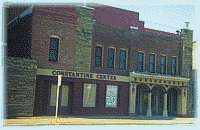 The theater was originally built as the Pawhuska House Hotel in the 1880's. In 1911, Mr. C.C. Constantine purchased the building and remodeled it into the elegant Constantine Theater. In 1987, a group of concerned citizens began a long, tedious renovation. It is now over 90% complete, with a live stage in Greek Revival Style and a seating capacity of 589 and outstanding accoustics. The theatre is listed on the National Register of Historic Places and the National League of Historic Theatres.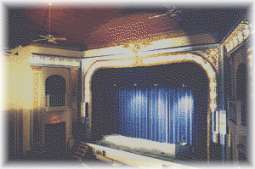 Hosts dressed in vintage clothing welcome group tours that may be arranged, with options of History and Slides, or On Stage Audience Participation, or "Opening Doors and Peeking into Closets." By the way, the Constantine Ghost is featured in a new paperback book by Ellen Robson and Dianne Halicki: Haunted Highway, The Spirits of Route 66, which features 66 spine-tingling tales of ghostly encounters along or close to America's most famous highway.

Admission: $2.00 per person.
Hours: Call for tour arrangement.
Address: 110 W. Main
Pawhuska, OK 74056
Phone: 918-287-4158

Come visit us in Pawhuska, Oklahoma