category : Museums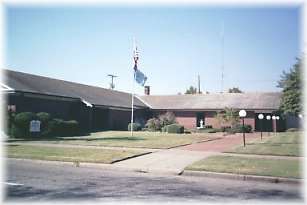 Browsing through the displays and exhibits in the Dobson Memorial Center Museum, Ottawa County's colorful past reaches out as the artifacts themselves act as a testimonial to the area's history throughout the lives of its residents. The Museum is run by the Ottawa County Historical Society.

The building as well as many items inside, were donated by the Dobson family, whose patriarch Solomon Dobson settled in Miami, Indian Territory, in 1892.

Included in the over 5,000 historical items are:
* Indian Artifacts

* China, Glassware, and an Extensive Jug Collection

* Area Mining Display

* Early Day and Foreign Woodworking Tools

* Displays of Furniture and Toys Used By First Settlers

* Collections of Old Documents, Newspapers, and Photographs

Hours: SUNDAY -- WESNESDAY -- FRIDAY, 1 to 4 P.M.
Address: 110 A S.W.
Phone: 918-542-5388
Our Email: emoore@mmind.net
Our Website:www.geocities.com/dobsonmuseum
Private tours are available to school groups or clubs. Call the Museum for arrangements.
Come visit us in Miami, Oklahoma