Downtown Denver Arts Festival
Starting date:
Ending date:
Event# 303-330-8237
Event Details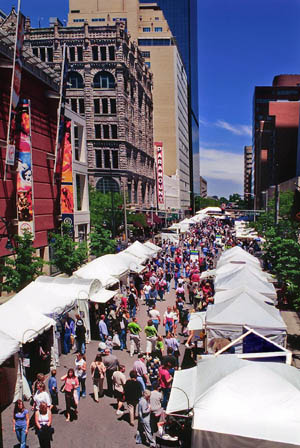 The Downtown Denver Arts Festival is one of the city of Denver's premiere spring events. The fine art and fine craft exhibition features over 130 of Colorado's best artists with over 150,000 people expected to attend. Last year, patrons spent over half million dollars with the festival's artists!

It takes place on Memorial Day Weekend at the Denver Pavilions. Times for the festival are Friday from 4:00 p.m. to 8:00 p.m., Saturday from 11:00 p.m. to 8:00 p.m., and Sunday from 11:00 p.m. until 5:00 p.m.

Downtown Denver Arts Festival
Address :
Denver Pavilions, 500 16th Street Denver, CO 80202
Denver
CO
Phone :
303-330-8237
(Always call and confirm events.)
Fax :
303 678-9089
Web Address :
http://www.DowntownDenverArtsFestival.com
Art Shows
Attractions and Upcoming Events
Things to do near Denver, CO