category : Recreation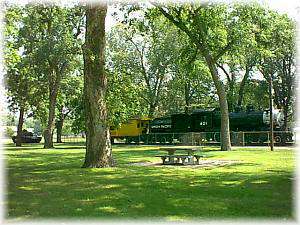 Tourists, outdoorsmen and nature lovers have plenty of opportunities to take full advantage of the great outdoors while in Fairbury.
Fairbury has acres and acres and acres of parks.
The City Park, located on the southwest edge of town, is over 42 acres and features many picnic areas, pathways and the Frontier Fun Park.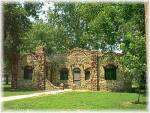 The Fun Park is over 7,000 square feet of play area for children.
City Park also houses the Fairbury Municipal Pool, the Community Building, a Girl Scout cabin and the local football field and baseball complexes.
Once the original county fairgrounds, the City Park still features the winding paths and roadways utilized previously for racing.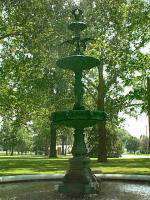 A large, ornate fountain in the center of the park and turn-of-the-century lighting keeps a link to the park's past.
A privately owned golf driving range is located behind the Community Building.
Recent additions to the City Park include a new water slide at the pool and canopies to shade swimmers. New trash receptacles have been added to the park to make picnicking more convenient, according to Fairbury Public Works director Ed Coatman.
The annual Fourth of July swap meet and fireworks display is held in the City Park and is also utilized regularly for baseball and softball games and tournaments.
Come visit us in Fairbury, Nebraska