category : Military History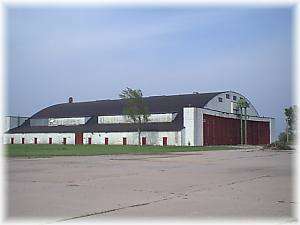 Fillmore County realized an economic boost with the beginning of the construction of the Fairmont Army Air Field in 1942. Hangers housed B-24s, B-17s, and B-29s and the barracks housed nearly 6,000 officers and enlisted men. The 350-bed hospital was the largest in Nebraska. Due to the large number of construction workers and military personnel there was a housing shortage in the area. Many area residents invited the soldiers into their homes, resulting in future marriages and settling in the area after the war.


This 1,980-acre field provided final training for Heavy Bombardment Groups before they proceeded to the European, Mediterranean or Pacific Theatres. In 1944, the 393rd Bomb Squadron of the 504th was selected to join another group, which ultimately dropped bombs on Japan.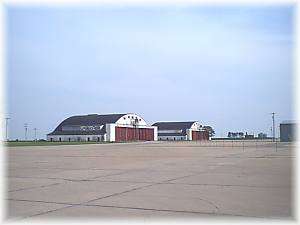 Fairmont Army Air Field was deactivated in 1945. In 1948 the air
base was turned over to the state aeronautics department. Today the remaining hangers are used for grain storage.

Address: 2 miles North of Geneva on Hwy 81, Road J east to Road 15 north, or South of Fairmont

Come visit us in Fairmont, Nebraska