Fort Smith, Arkansas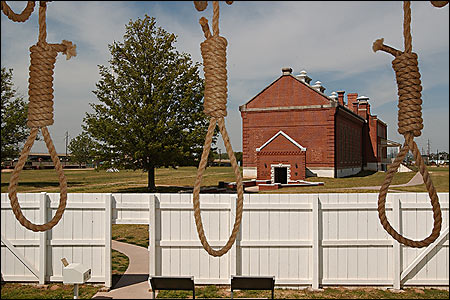 On the banks of Arkansas River, Fort Smith celebrates its Wild West history at museums like the National Historic Site, through preservation of numerous historic homes and through annual festivals, such as its Old Fort Days Rodeo, held each spring. Downtown, Garrison Avenue is full of shopping, dining, arts and entertainment venues.
Fishing opportunities abound with the Arkansas River Navigation System, which has created scores of quiet inlets and bayous filled with many kinds of native Arkansas fish. The Ft. Smith area also has a reputation as a bird sanctuary. Other outdoor recreational opportunities such as hiking and canoeing can be found nearby at Devil's Den State Park and the Mulberry River.
Located on the Arkansas-Oklahoma border and near the junction of Interstates 40 and 540, Fort Smith is 5 miles from Van Buren, 47 miles from Arkansas wine country, and 63 miles from Fayetteville.