category : Historic Homes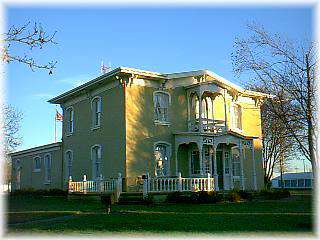 The George and Nancy Turner House, built in 1867, is a two-story brick Italianate-style residence. The structure is the oldest residence yet standing in Dodge County and the oldest known example of Italianate Revival style in Nebraska. The house was built only one year after Turner granted land to the Union Pacific Rail Road which reached Fremont in January, 1866. The main portion of the house, including a small one-story kitchen wing, was completed in 1868. A second one-story rear addition was added in 1874, and a Queen Anne-style entrance was added to the main facade c.1889-91.
Restored for office use by John Ronan, Sr.

Address: 78 South "C" Street

Come visit us in Fremont, Nebraska