category : Famous People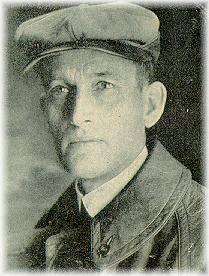 Harold Bell Wright was born in Rome, NY in 1872 and traveled extensively as a young man following the death of his mother. .... Deeply religious, Wright became a traveling minister before taking permanent churches in Pierce City, Missouri, other Missouri cities, Kansas, and other states. His first book, That Printer of Udell's, was actually a multi-part sermon that Wright delivered to his congregation in Pittsburg, Kansas in 1902.....
Harold Bell Wright, an ailing minister-author who traveled to the Ozarks for his health discovered much more than he sought in the hill country. As he regained his strength in the healthful, peaceful atmosphere, he began writing a manuscript which would become the fourth most widely-read book in publishing history. It would also spark a nationwide interest and bring the first wave of tourism into the Missouri Ozarks.

Admission: Harold Bell Wright/Pierce City Museum admission: donations accepted.
Hours: Saturdays, 1:30-4p.m., April through October, and anytime by appointment.
Address: Harold Bell Wright/Pierce City Museum, 404 N. Walnut Street, Pierce City, Missouri 65623.
Phone: 417-476-2323
Our Email: nama1990k@gmail.com
Our Website:www.piercecitymuseum.webs.com
Find us on Facebook https://m.facebook.com/piercecitymuseum
Come visit us in Pierce City, Missouri