category : Museums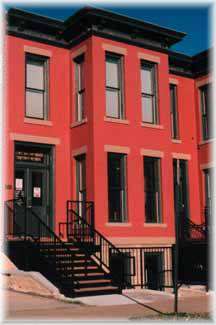 The Heartland Orthodox Christian Museum presents the art, history and traditions of the diverse Orthodox communities in America. Discover the region's Greek, Russian, Serbian and Arab heritage. Through rotating exhibits, the museum explores the cultural heritage of the peoples from the Middle East, Eastern Europe, Africa and Native Alaska who preserve the Orthodox faith in America.

The Museum features two galleries with changing exhibitions, the Gallery of Orthodox traditions and the Virginia H. Farha Foundation Gallery. A replica of an Orthodox chapel features a full-size iconostasis and the mystical sounds of Byzantine and Slavonic chant. The Mt. Athos Gift Shop offers unique books, jewelry, CDs, incense & prayer ropes, crafts and other items.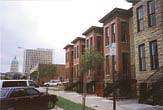 Listed on the National Register of Historic Places, the six Row Houses were constructed as residential homes from 1878 to 1882 and have been renovated to house the Heartland Orthodox Christian Museum, art studios, and the offices of Historic Topeka, Inc. The Museum also includes the Mt. Athos gift shop, featuring icons, CDs, books, toys, jewelry, cards, and other items.

Admission: Suggested donation of $2/adult, $1/child.
Address: 523 SW Van Buren Street
Phone: 785-234-5993
Fax: 785-234-2595
Our Email: info@orthodoxmuseum.org
Our Website:www.orthodoxmuseum.org/
The museum is open Tuesday through Sunday, and Mondays by appointment. Tue-Wed 10-5 Thur 10-6 Fri-Sat 10-5 Sun 1 - 5 Mon By appointment Closed for holidays: Jan. 1, Jan. 6, Orthodox Easter (Holy Thursday, Friday, Saturday and Pascha), March 25, July 4, August 15, Thanksgiving Day, Dec. 24-26.
Come visit us in Topeka, Kansas