category : City Walking/Driving Tour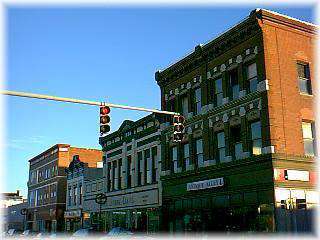 Take yourself back in Fremont's history with a self-guided tour of the Downtown District. The Fremont Historic Commercial District consists of an enclave of late nineteenth and early twentieth-century buildings that represent Fremont's role as a regional center of wholesale and retail commerce. The asymmetrical-shaped district includes portions of seven city blocks in Fremont's central business district. These blocks are part of the original town plat filed in 1856 by the Fremont Town Lot Company.
Should you desire more detailed information on structures in the district, the staff and volunteers of May Museum-Dodge County Historical Society will be pleased to assist you. The library and research materials at the Museum are available for use by the public.
Stop by the Fremont & Dodge County Convention & Visitors Bureau to pick up your brochure.

Phone: (800) 727-8323

Come visit us in Fremont, Nebraska