category : City Walking/Driving Tour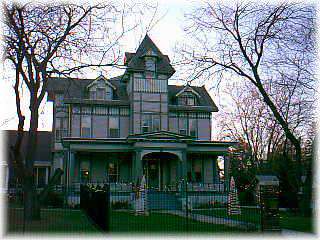 Take yourself back in Fremont's history with a self-guided tour of Nye Avenue. View the beautifully designed homes boasting the different architectural styles of their period. There are over twenty-five houses within the confines of the proposed National Register District of Nye Avenue.
Should you desire more detailed information on structures in the district, the staff and volunteers of May Museum-Dodge County Historical Society will be pleased to assist you. The library and research materials at the Museum are available for use by the public.

Stop by the Fremont & Dodge County Convention & Visitors Bureau to pick up your brochure.

Phone: (800) 727-8323

Come visit us in Fremont, Nebraska