category : Tours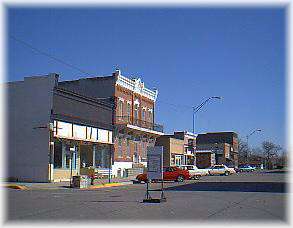 The Ponca Historic District comprises a ten-square-block area that includes the downtown commercial area and
a portion of the residential environs. The district contains houses, churches, commercial buildings, and public and
civic structures. The majority of structures in the district date from the late nineteenth and early twentieth centuries.
Distinctive buildings include the Richardsonian Romanesque bank of Dixon County, the Carnegie Library, a
Neo-Classical Revival style building, and the Ayres-Adams House, a brick Italianate dwelling. The town of
Ponca, located in the Aowa Creek valley, is one of the oldest in the state, founded in the 1850s.
A 45-minute Walking Tour has been designed to guide you through the historic district area with 21 designated sites and brief descriptions about the history and occupants. A self-guided tour is available at the City Office.
The historic area is roughly bounded by Court, East, and the alleys between First-Second and Third-Fourth streets

Phone: 402-755-4165

Come visit us in Ponca, Nebraska