Lakin, Kansas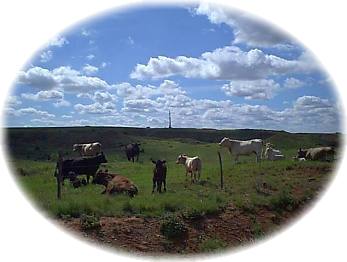 Lakin was one of the eight locations between Dodge City and the Colorado state line designated in 1872 by the A.T.& S.F. railroad as stations for the service of the new road.
The city of Lakin was founded in 1873 by John O'Loughlin to serve the needs of the pioneer spirit sweeping the nation. The O'Loughlin Trading Post, as it was then called, did a thriving business with government troops, freighters, buffalo hunters, cowboys and with Indians. Famous chiefs including Little Robe, Black Kettle, Satanta, Dull Knife and Little Raven led their warriors along the white man's road.
There was never a dull day on this highway. General Sheridan was stationed at Fort Hays, and used it as a base against the Indians.
The city was named after David Long Lakin, who was a trustee for the railroad company.
Cattlemen established ranches up and down the valley, driving thousands of head from Texas and Old Mexico, fattening them on the vast pastures of buffalo grass and shipping them out by rail. Lakin became a shipping point for all southwest Kansas.