Laverne, Oklahoma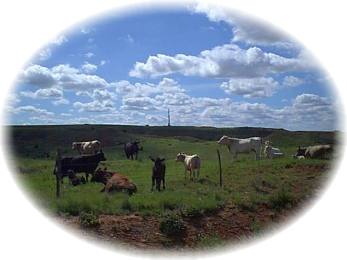 Located in the heart of Northwestern Oklahoma's agricultural and cattle industry, the oil boom of the 1950s gave Laverne the title of "Oil Capital of Northwest Oklahoma" with some of the strongest wells in the state included in the Laverne-Mocane discovery. GPM and Continental have installations on the outskirts of Laverne. Other related petroleum businesses provide employment for local citizens.
The first hotel, The Fox, built in 1912, now houses the community museum. Among the historical displays is one room honoring Laverne native, Jane Jayroe, Miss America of 1967.
On the outskirts of town is a well-maintained 8 acre park with RV hookups, swimming pool, tennis courts and shaded picnic and playground areas, as well as a beautiful nine-hole, grass-greens golf course.
With food, motels, and an airport, Laverne invites you to visit or spend a lifetime in a community where people greet you with a smile.
A Little History ...
Beginning March 30, 1889, in a room sod house, a Post Office, Laverne, served the pioneer settlers of the lush green valley just south of the Beaver River and 6 miles east of the 100th Meridian. A new building was soon built on the Nesbiti place and the Post Office moved with George Frisbee as postmaster. This location is part of the old Park Carlisle where Lloyd Carlisle now lives.
It is said that the Post Office was named Laverne by a daughter of Jesse Sinclair, a homesteader. A more romantic version is that a dying cowboy requested it be named Laverne for his girl friend.
An enterprising settler pitched a tent, stocked it with groceries and supplies and thus began the town. Frank Kell bought land from John Mollman in 1911, plotted the ground and sold lots for the present town site. When the Wichita Falls and Northwestern Railroad (branch of the M-K&T) was laid through the site in the spring of 1912, the growth of the town was assured. By June 1912, there were 44 businesses, including The Laverne Leader, Christian and Presbyterian churches, and the Laverne State and Speermore Banks.