category : Wildlife Refuges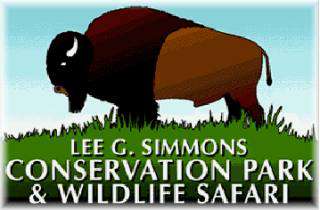 Drive. Hike. Explore. Wildlife Safari Park is a four mile, drive-through North American wildlife adventure. You will feel like you are on an actual safari, coming face-to-face with North American plants and animals such as elk, white-tailed deer, bison, wolves and waterfowl. Wildlife Safari Park is owned and operated by Omaha's Henry Doorly Zoo.
Narrated tram rides are available for groups of 20 or more with a two week advance reservation. Cost for the tram ride is an additional $2 per person plus general admission.
Several native plant and animal displays are located both inside and outside the Visitor Center which also features interactive nature exhibits.
Stroll through the aviary and see a swift fox, bobcat, bald eagle, pheasants and other nature exhibits.
Visitors may also take a short walking trail to look down into Wolf Canyon.
Take home a wild souvenir from the Gift Shop and grab a bite to eat at the concession area.
Restrooms are available at the Visitor Center and near the entrance of the Wildlife Safari Park.

Admission: Adults (12 & over) $6.50. Senior (62 +) $5.50. Child (3-11) $4.50. Children (2 & under) Free
Omaha's Henry Doorly Zoo members and reciprocal zoo me
Hours: HOURS: 9:30 am to 5 pm daily - April through October
The Wildlife Safari will open for the season on Friday, March 29.
Address: Location: Nebraska I-80, Ashland Exit 426, between Omaha and Lincoln
Phone: (402) 944-WILD
Our Website:www.omahazoo.com/exhibits/wildlife-safari-park/

Come visit us in Ashland, Nebraska