category : Zoos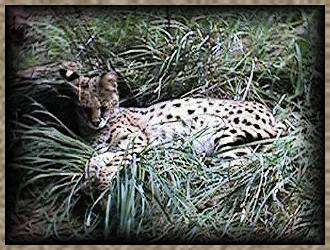 The Little River Zoo is a zoo like you have never seen before. We are a zoo about life. Your life, animal life, and life on Earth. We want you to be apart of our animals lives, and see a whole new understanding of life on Earth. We are an educational zoo that emphasizes a unique philosophy about human relationships with animals. Its goal is to close the distance between humans and animals in order to encourage and empower people to care more deeply about the creatures with which we share this earth.

Through guided tours, visitors meet the animals personally and hear stories about their lives. People become closer to the animals and feel a greater sense of compassion for all of life through emotional experiences we share with animals. Building of the Zoo started in 1991. Its gates opened to the public in 1996, and it became a not-for-profit corporation in January 1997. Over 400 animals live at the Zoo, representing 100 different species.

Do you remember your last visit to a zoo? Did you meet a special animal who you will never forget? Were you given a personally guided tour? Did you have questions about the animals that were answered personally by the zoo staff? Not only will you learn about the animals, but you will have the opportunity to meet them personally! Each tour is led by a knowledgeable animal person who introduces you to the animals and tells the stories of their lives. Often through these stories we can learn about our own lives.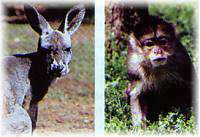 You and your children can enjoy a safe, yet up-close look at hundreds of animals, and even get the opportunity to touch some of them! For instance, Ziggy one of our Red Kangaroos is always interested in getting to know his visitors. Maybe you would like the chance to see Pinky, the baby Spider Monkey, ? or Mr. Bailey, Little River Zoo?s star attraction ? or so he thinks ? a monkey who?s always clowning around for center stage! You and your children will be delighted and touched by these animals. They?ll give you a means to teach and encourage a deeper appreciation for life and all living creatures. Don?t miss this chance to share this opportunity with your children. The Little River Zoo is truly a different kind of creature ? A Zoo Like You?ve Never Seen Before!



Admission: $5.00 Adults; $3.50 Children and Seniors; Children 2 and under free. Groups welcome.
Hours: Open daily 10:00 a.m. - 5:00 p.m.
Address: Hwy 9, E and 120th E Avenue (Lake Thunderbird Area)
Phone: 405-366-7222
Our Website:www.littleriverzoo.com/


Come visit us in Norman, Oklahoma