category : Opera Houses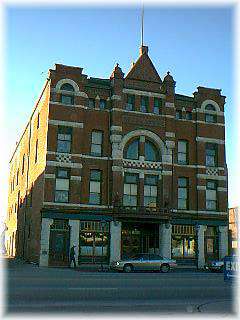 The theater was built by James Wheeler Love in 1888. In 1905 it was purchased by Louis P. Larson and renamed the L. P. Larson Opera House. The three-story brick and stone building is a landmark in the town of Fremont and is one of the largest opera houses still remaining in the United States. The first floor has always been used as a business location with the Opera House above. Seating capacity originally 1,100. The dark red brick with lighter sandstone trim is characteristic of the popular Romanesque Revival style. The Opera House is listed on the National Register of Historic Places.
A local nonprofit corporation, Friends of the Fremont Opera House, was organized to preserve the historic building as a performing arts and community center.
Rented for parties and meetings.

Hours: Open by appointment
Address: 541 North Broad Street
Phone: 402-727-0355

Come visit us in Fremont, Nebraska