Manhattan, Kansas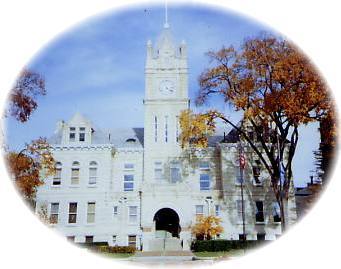 It all began in the spring of 1855 when the Cincinnati and Kansas Land Co. left Ohio on the steamboat Hartford. They were headed for central Kansas via the Ohio, Mississippi, Missouri, and Kansas Rivers. Their goal: to settle a town and name it Manhattan, thinking it might become a second Manhattan, New York.
On the way up the Kansas River, three men stopped, went ashore, and hired a wagon. They drove to what is now Junction city, where they intended to start the Manhattan of the Midwest.
But the Hartford ran aground in the Kansas River south of the confluence of the Blue and Kansas Rivers.
The Cincinnati and Kansas Land Co. and all of the small groups of settlers already in the area joined forces to form a town, which they agreed to call Manhattan.
Manhattan has grown steadily since then. Although Manhattan, Kansas, may not be another New York City in size, residents of Manhattan of the Midwest think you'll savor the savvy of "The Little Apple."
"The Little Apple" is home to more than 40,000 people today. Manhattan is nestled in among the picturesque Flint Hills, so named for their numerous bands of limestone and flint.