Mission Days
Starting date:
Ending date:
Event# 620-449-2301
Event Details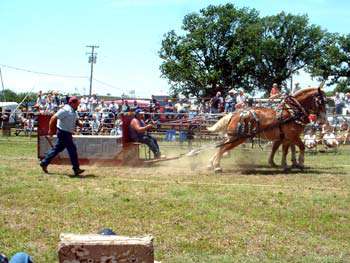 St. Paul Mission Days is held annually on Memorial Day Weekend in remembrance of the arrival of the Jesuit priests in the area over 160 years ago. The City grows from 600 to 5000 during this festival. Activities begin on Thursday and run through Monday, including: Races, music shows, dances, pony & draft horse pulls, parade, horseshoe tournament, carnival, kids games, St. Paul alumni dance, a golf tournament, calf penning & Calcutta, and Memorial Day services at the local cemeteries.

Check out link below for complete schedule of events
Mission Days
Phone :
620-449-2301
(Always call and confirm events.)
Web Address :
http://www.missiondays.com/
Additional Notes :
Three man scramble. Bring your own team. Several flights.
Festivals